The very first Combat Night was held on January 21, 2012, in Tallahassee Florida. The event was held at The Moon, where both Mitchell Chamale and Josh Samman had fought professionally in the exact same venue years ago. Mitchell and Josh's careers continued to progress since the days of fighting in Tallahassee, eventually to a point of being able to give back the same opportunities to a younger generation of athletes.
Since that day on January 21st, Combat night has hosted over 70 events, home to over 700 fights, and hundreds of athletes from all walks of life. From doctors and nurses, to lawyers and soldiers, real estate agents, college students, friends of ours, town bartenders, or sometimes troubled youths in need of something to focus their energy on. We have seen it all and one thing remains a constant; it is a positive experience in these folks' lives.
All of us at Combat Night believe in giving back. Every event has a charity that we spotlight and our guests are able to donate to that charity during the event! To learn more about our charities or information about spotlighting your charity at an event, please visit our Sponsor page.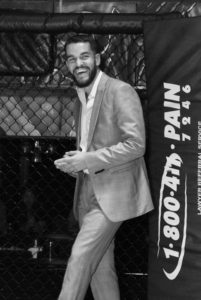 Mitchell Chamale is the co-founder and owner of Combat Night. He started on the wrestling mats and in 2009 stumbled into a Judo class that eventually led to him finding out about Mixed Martial Arts. He took his first professional fight at The Moon in Tallahassee, Florida on January 23, 2010.
After earning his degree in English Literature at Florida State University, he decided to focus on his professional career as a mixed martial artist for a couple years. This eventually led to him cornering an amateur fighter at a Rise of A Warrior event with Josh Samman.
On the ride home, the two decided to take a stab at an event themselves to give the local Tallahassee guys an event to fight on and Combat Night was created. Mitchell is currently 7-2 as a professional in MMA and 1-0 in Muay Thai. He is passionate about the sport and loves being able to give back to the local communities in Florida. He hopes that he is able to inspire others to help those in need and be a catalyst to allow fighters to pursue their dreams in the sport of MMA.
Mitchell has been involved in all aspects of the sport from fighting, coaching, promoting, judging, time keeping and even refereeing.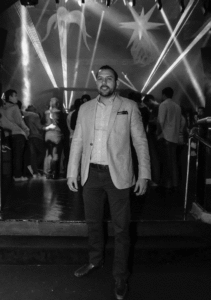 James Llorens is the official Director of Talent Relations for Combat Night Miami. Since 2013 he has matched over a hundred fights for the company.
He's been in the MMA world since the mid 2000's and has a background extensive in the sport of Mixed Martial Arts.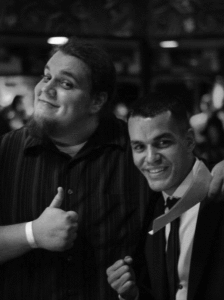 Richard Cox is the official Director of Talent Relations for North and Central Florida Combat Night events. Richard has over 16 years experience in mixed martial arts. From competition, coaching, and promoting he has been apart of the sport in every aspect.
Richard began his journey as a teenager training in boxing and jiu jitsu then making the transition to mixed martial arts after graduating. Richard has dedicated his entire life to the sport of MMA and is a member of the Georgia MMA and Boxing hall of fame as a coach and promoter. As a promoter/matchmaker he has promoted well over 100 professional and amateur events throughout the southeast MMA scene and has helped countless fighters reach the highest levels of the sport.
As a coach he has trained over a dozen champions in various martial arts. Richard has gained a vast amount experience through out his journey in the sport and has a passion as strong today as it's ever been and is an invaluable asset to Combat Night.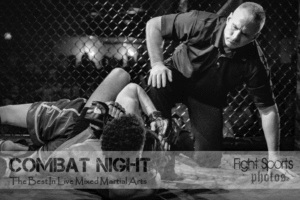 Larry Folsom has been controlling the action inside the Combat Night cage since we started. He is a 29 year (and counting) veteran of the Leon County Sheriff's Office. He spent 14 years on the Bomb Squad and 20 years on the SWAT team. He currently is the Lieutenant over the Special Operations Unit.
He started his martial arts career in his early teens, and holds a Black Belt in Judo and a Brown Belt in Brazilian Jiu Jitsu. Larry Folsom is an Association of Boxing Commissions certified Mixed Martial Arts Referee. He is a licensed professional MMA referee in both Florida and Georgia. He has refereed thousands of individual bouts.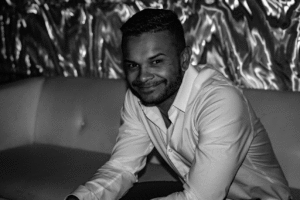 Angel Marquez has been with Combat Night since 2013 as a fighter and officially joined the team in 2015 as the Executive Director of Operations. He finished his amateur career with a record of 5-0 and is currently 2-0 as a pro. He graduated from UCF with a degree in exercise science and is currently a fitness consultant in the Orlando, FL area.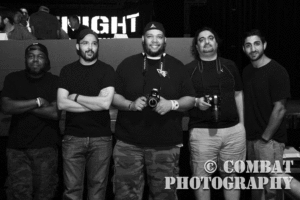 A220 Production is a film crew based in Tallahassee Florida run by Ramsey White and Joshua Ayres, a creative duo with a desire to produce original content from top to bottom. Since starting A220 Production, we have tried our hand at everything from short films and commercials to beauty pageants and MMA shows.
We became involved with Combat Night in 2012 when a member of our group began training MMA and took a fight at Combat Night VIII. We made a short documentary, "Discovering the Gypsy Assassin", about our friend's journey to the cage and filmed a couple more CN events that he fought in and really discovered our niche. After posting our videos, Combat Night graciously invited us to start covering the Tallahassee events cage side and some 50+ events later the rest is history. We travel all over the state covering events in Tallahassee, Jacksonville, Orlando and Miami and have been lucky enough to get to know some of the most thoughtful bad asses in the state. We have worked with several Amateur MMA promotions in Florida and Georgia and it is our goal to provide both the fighters and fans with a live experience that rivals any professional show. We go behind the scenes for photos and footage that we feel captures the experience of being in the MMA world from weigh-ins to fight night.
We have had a number of friends and family crew for us over the years and we certainly would not be able to do it without them. So a special thanks to the following people, without which we could not provide the coverage that we do: Terrall "Church" Upchurch, Otis Pye, Matthew Rakestraw, Isaac White, Tahmoures Ebrahimi, Tyler Reynolds, Jeremy Shaw, John Watts, Chris Green, Wade Bishop, Charlotte Rakestraw, Rachael White, Ramsey White II.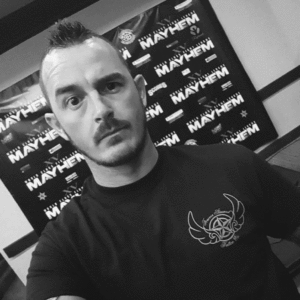 Steve is a full time applications engineer and part time action photographer. Due to his background in MMA, he seems to have a unique trait of capturing the exact moment that every fighter hopes to have caught on camera. Steve feels that his background in martial arts and personal experience in the cage allows him to anticipate when something is about to happen, making him one of the best fight photographers in the state.